AWARDS
Top 30 Fashion Over 50 Blogs And Websites for Fifty Plus Women 2018 & 2019 ~ Feedspot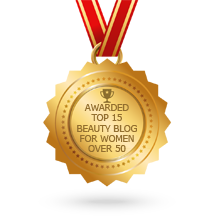 Top 15 Beauty Blogs For Women Over 50 2019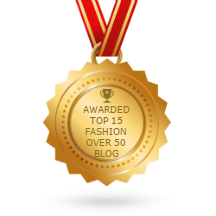 ACCOLADES
30 Fashion Bloggers Over 50 Who'll Inspire You to Step Up Your Style ~ It's Rosy Much gratitude to the editors of It's Rosy, for inclusion in their fabulous list.
Lifestyle and Fashion Blogs for Women Over 50 ~ Passion Fruit, Paws and Peonies">
Our thanks to Maria Kelly and her fabulous English lifestyle blog! We are so grateful to be honored in such great company. Mua
MODELING
Photo Shoot for Southern Girl Chic

Talbot's Fashion Show ~ Greenville, South Carolina
AWARDS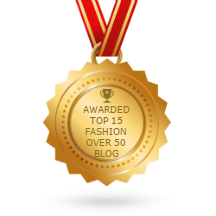 Best Fashion Over 50 Blogs On The Planet by FeedSpot
Selected as one of the "Lifestyle and Fashion Blogs to Follow" 2017 by Passion Fruit Paws and Peonies
BLOG MENTIONS

She Spark Digital Magazine
I was honored to be featured in the November issue of the digital magazine for women over 40, SheSpark.  SheSpark Interview Jonet Wooten
Covered Perfectly
, a fashion line for women over 40.
I was honored to be one of several featured bloggers in a post written by Nicole Molders of Hight Latitude Style. You can read all about it HERE.
MENTORING
I am currently a College Student Mentor for students considering the Beauty Blogging industry with COLLEGE MENTORING